THE DEPOSIT RIDDIM

This Riddim is the first project I put together some 3years ago. I think it still feels current and fresh with arebellious type of 'shat' (vibes) to it. The Deposit Riddim takes you back to the days of the Hardcore Dancehall of the 1990's. The continuous bounce makes you bawl out "Pull up Selector", capturing the feeling and mirroring the Riddims from the bogle era.
I built it with a Hard Bass Kick, Hi-Hats snapping and authentic Percussion, which formed the foundation. Then I added modern synths with a real edgy Bassline. When it was finished it gave me a vibes. I felt like I was skipping to the Bank. So picturing that I said to myself… "Da riddim yah sound like a deposit mi ah deposit a likkle 'food'enuh, and so said, I gave it the name 'The Deposit Riddim'".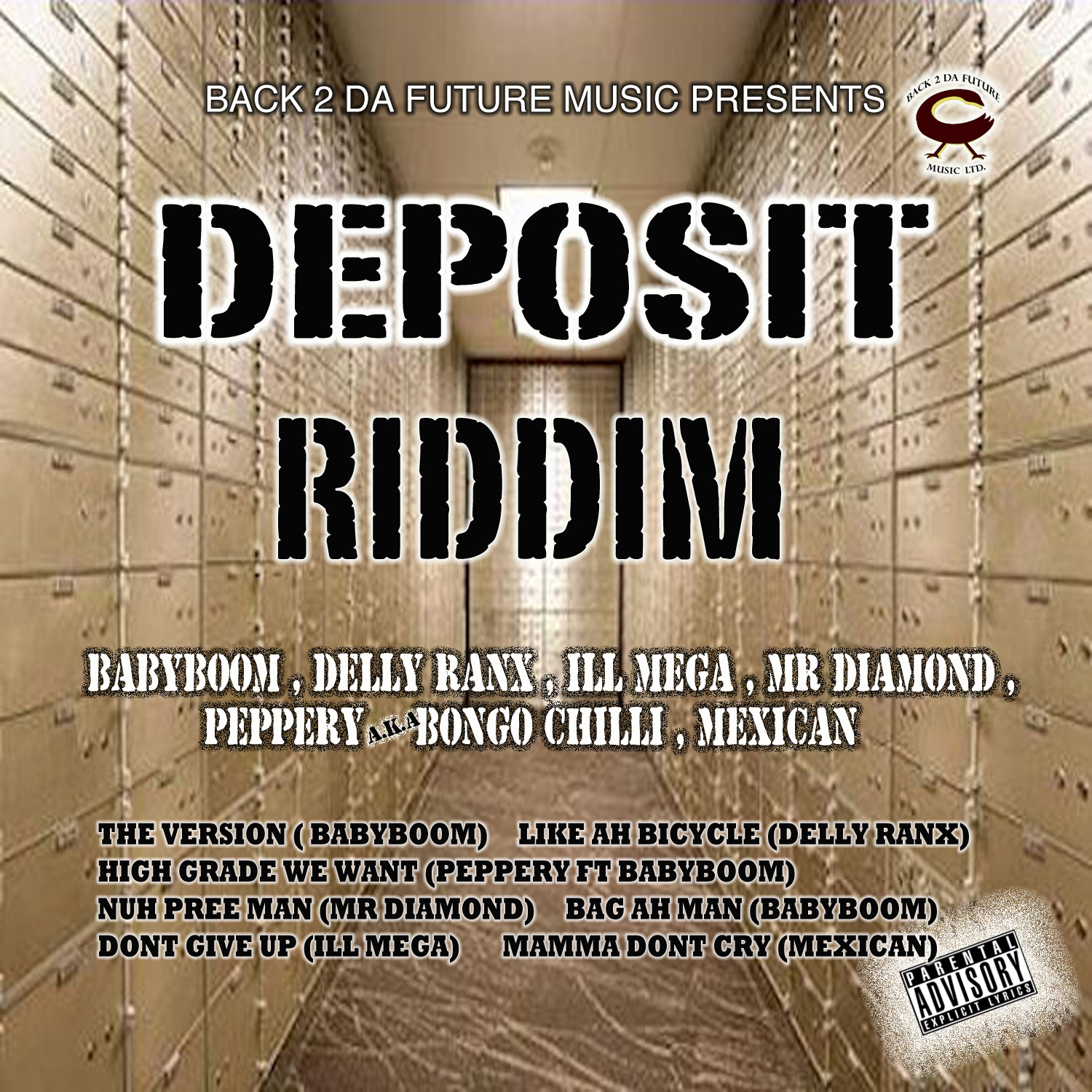 I asked Delly Ranx if he could show me a 'strengt' on this project as I had previously voiced for his Pure Music label through an introduction from my publisher, Kennedy Mensah (Back 2 Da Future Music Ltd). During an interview on a Radio Station in South London (Playvybz) I had made the link with Peppery, who then introduced me to Mr Diamond and Mexican, who also voiced on the Riddim. Back in North-West London I hooked up with Ill Mega another up & coming Deejay and turned this not only into a juggling Riddim but a strong, heavy, hard-hitting dancehall Serial.
I gave out a promo pack to a few DJ's and Sound Systems and the response was overwhelming!!!! The Deposit Riddim was being played across the world in countries such as Zimbabwe, South Africa, Spain, Portugal, and the rest of Europe, where I was getting a large following. The biggest joy of the time was being put on power play by Young Lion on BBC 1xtra – he also mixed my first official Mixtape. It was a great feeling to know that the world listening in to the UK could now hear it and gravitate to a Riddim that I'd built in my own home Studio.
Baby Boom C.E.O Reble World Records.
Website:  www.rebleworldrecords.com
Available 30 May 2014 on all digital platforms
Deposit Riddim Track Listings
Baby Boom – Bagga Man
Ill Mega – Don't Give Up
Peppery Ft Baby Boom – High Grade We Want
Delly Ranx – Like A Bicycle
Mexican – Mamma Don't Cry
Mr Diamond – Nuh Pree Man
Baby Boom – The Version
Twitter Links
@B2dafmusic
@Dellyranx
@Babyboombaz
@Illmega1
@Mrdiamondreggae
@Gonemusic2
@pepperyworld